Stanley Howard Edge (1903 - 1989)
---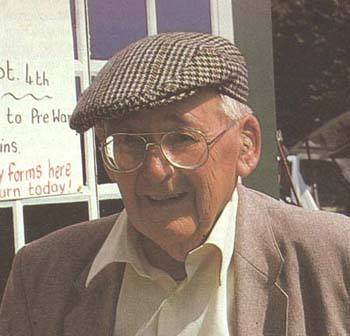 Stanley Edge was born on the 5th of August, 1903. He left school at the age of 14 and entered the drawing office of the Austin Motor Company. He made an extensive study of cars and engines and was a natural draftsman. Herbert Austin admired his work and in 1922 employed Stanley to draw detailed plans for his new project - the Austin Seven. Edge designed the motor and transmission and worked with Herbert Austin on the other parts of the overall Seven design.
Stanley Edge lived with Herbert Austin during this time and full size drawings were reportedly made and studied on Austin's billiard table.
Drawings were finalized in 1922 and the 6 prototypes soon followed. Edge returned to the Longbridge drawing office in 1922 with the aim of reducing production costs. He was involved in the design and production of racing Seven's and became well known to Arthur Waite, Austin's son in law who became famous for his racing efforts.
In December 1925, Edge left Austin Motor Company and joined a firm of agricultural engineers. He worked on numerous engineering projects before returning to Austin the following year.
Stanley Edge passed away 2 weeks before his 87th birthday.
---